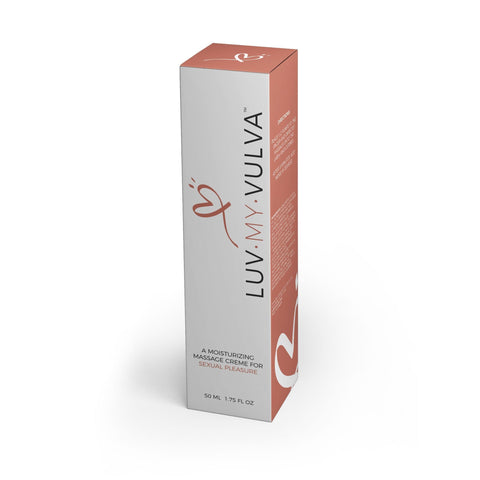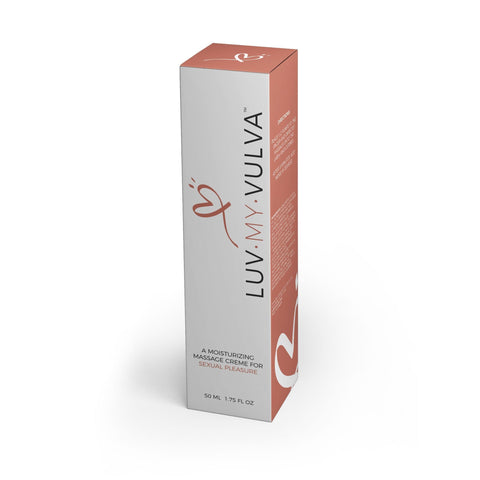 LUV • MY • VULVA™: A moisturizing, stimulating massage cream for enhancing sexual pleasure
Regular price
$39.95
Save

$-39.95
---
Moisturizing Vulva Massage Cream
A MOISTURIZING MASSAGE CREAM FOR SEXUAL PLEASURE
MOISTURIZING
ENERGIZING
STIMULATING
Imagine how great it will feel to increase your, or your partner's sexual arousal and desire!!

I have worked with thousands of women and couples who suffer from low or no sexual desire, and vulva massage has been one of the most effective ways to help women and their partners.
I created Luv My Vulva™ specifically for vulva massage to moisturize the vulva, enhance sexual pleasure and increase sexual desire. Luv My Vulva can be used alone or with a partner to amp up your desire and your orgasms! And the many women and couples who have used it love it!
Luv My Vulva™ contains oils and botanicals to moisturize, increase sexual arousal, and promote a healthier vulva…and a more vibrant relationship.
Luv My Vulva™ is designed for sensual massage to enhance sexual pleasure alone or with a partner. It is a massage cream and an all-natural moisturizer, rich with natural oils with just the right amount of stimulants to invigorate the senses.
It is vegan and cruelty-free. Made with all-natural ingredients, and contains no parabens or glycerin.
*VULVA: The external part of the female genitalia, which includes the outer and inner lips & the clitoris.
Enjoy!
Dr. Lori
FYI: This bottle uses an air pump, and the first time you use it, it will take 5-15 pumps to prime the bottle and get the product flowing.
Learn how to give and receive a vulva massage here.